Meet the Doctors of
The Back Doctors Wellness Clinic
You've probably heard the saying, "Two heads are better than one." We've taken that to heart at The Back Doctors Wellness Clinic in Victoria, BC. With two chiropractors on staff, you get the benefit of extra brainpower, especially with difficult cases.
Victoria Chiropractor : Dr. Michael Newberry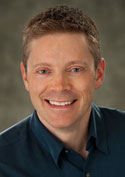 Dr. Newberry began his pre-chiropractic education at Camosun and UVIC where he studied pre-med science courses including biology, physics, biochemistry, microbiology, organic chemistry, geology, psychology, oceanography and physiology. After completing his studies here in Victoria, Dr. Newberry was accepted into the Canadian Memorial Chiropractic College in Toronto. I have developed a special interest in making sure all my patients have a very positive, relaxing and uplifting experience with chiropractic care. To do this I always explain everything that we do, and never do anything you are not comfortable with. Read more…
---
Victoria Chiropractor : Dr. Jon Simpson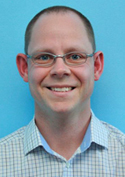 Dr. Simpson attended the University of Manitoba, where his pre-chiropractic studies included Biochemistry, microbiology, molecular biology (genetics), and physics. Following graduation in the spring of `97, Dr. Simpson was accepted into Northwestern Health Sciences University in Minneapolis where he received his degree from the Chiropractic College in 2001. Here his studies included physiology, pathology, histology and embryology with emphasis on human anatomy, spinal anatomy, X-ray diagnosis and patient care in the outpatient clinic. I feel that everyone should be entitled to experience the benefits of chiropractic care! Read more…
---
We look forward to serving you!
Thank you for visiting our Victoria Chiropractic site. If you have any questions, please call us or click on the Email Us button at the top of every page.
---
Meet The Doctors at The Back Doctors Wellness Clinic | (250) 381-1124